The Greatest
Gift that gives the
REASON for the SEASON is found in the Person of Christ, the Word become Flesh (John 1:1,2,14)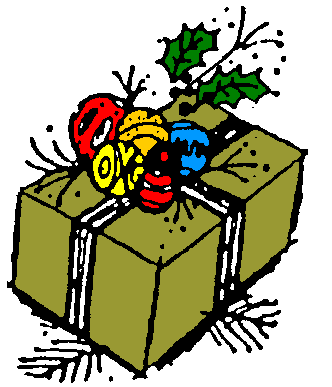 God's giving is clearly stated in His Word. Consider John 3:16.
FOR GOD the greatest Giver
SO LOVED the greatest degree
THE WORLD the greatest company
THAT HE GAVE the greatest sacrifice
HIS ONLY BEGOTTEN SON THE GREATEST GIFT
THAT WHOSOEVER the greatest opportunity
BELIEVETH the greatest simplicity
IN HIM the greatest attraction
SHOULD NOT PERISH the greatest promise
BUT the greatest difference
HAVE the greatest certainty
EVERLASTING LIFE the greatest possession
Have you received the greatest Christmas gift?
"But as many as received Him (the Lord Jesus), to them gave He the power to become the children of God, even to them that believe on His Name" (John 1:12)
"Thanks be unto God for His unspeakable gift" (2 Corinthians 9:15)
This Christmas season we invite you to join with us in the worship of so great a Saviour!
Middletown Bible Church
860-346-0907
349 East St., Middletown, CT 06457
Rte. 217 (East St., Westfield) midway between Rtes. 66 and 372
Website: middletownbiblechurch.org
Independent • Bible Centered • Christ Exalting
For information or spiritual help, please call or write.
SUNDAY:
9:30 am Sunday School-all ages
10:45am Morning Worship
7:00 pm Evening Worship
WEDNESDAY:
7:30 pm Prayer Meeting and Bible Study
"A friendly church where you're a stranger only once!"
BIBLE LINE: Call 860-346-0021
BIBLE LINE FOR CHILDREN: Call 1-800-368-1115